SpongeBob SquarePants - "Your Shoe's Untied / Squid on Strike"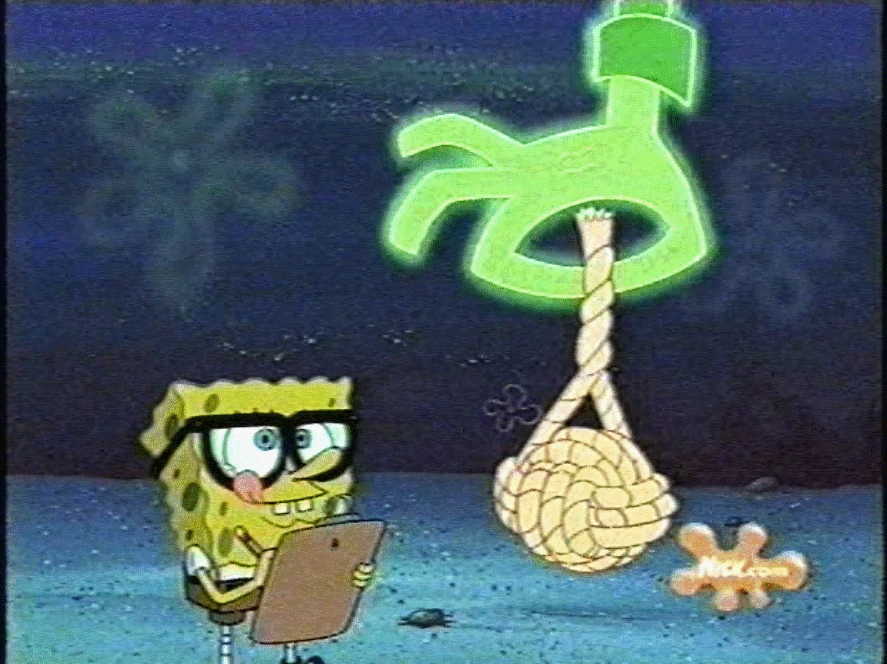 Originally aired February 17, 2001; 8:00 p.m. on Nickelodeon
Recorded either June 25, 2005; 7:30 p.m. or June 28, 2005; 8:30 p.m. from Nickelodeon
---
Notes:
The recording is extremely short, only about a minute or two long.
There are no commercials or on-screen graphics surviving on the recording to indicate a specific date.
According to internal Nickelodeon documents for June 2005, "Your Shoe's Untied" aired June 15; 8:00 a.m., June 25; 7:30 p.m. and June 28, 2005; 8:30 p.m.
The recording preceding it on the tape is a news segment from WMDT mentioning evangelist Billy Graham's preaching his last crusade at Flushing Meadows Park in New York which occurred from June 24 to June 26, 2005. The recording after it is an unknown Travel Channel broadcast from either June or July 2005.