Pokémon - "Island of the Giant Pokémon"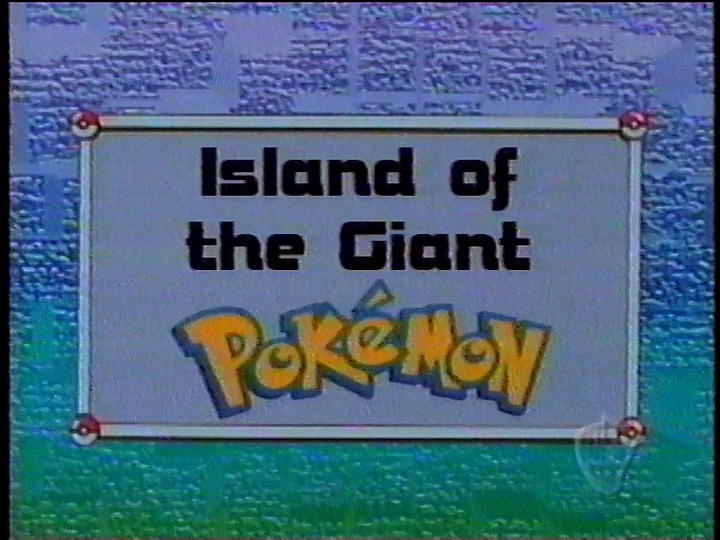 Originally aired July 22, 1997 on TV Tokyo (JPN)
Originally aired September 30, 1998 in syndication (USA)
Recorded March 4, 2000; 8:30 a.m. from Kids' WB (KXVO)
---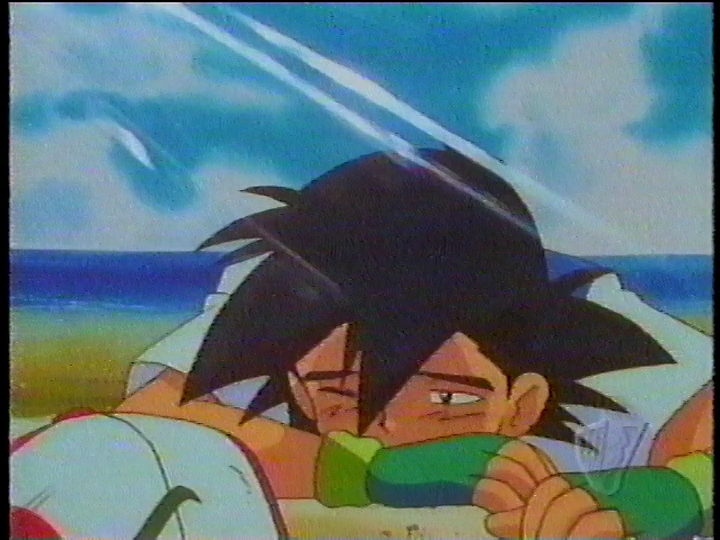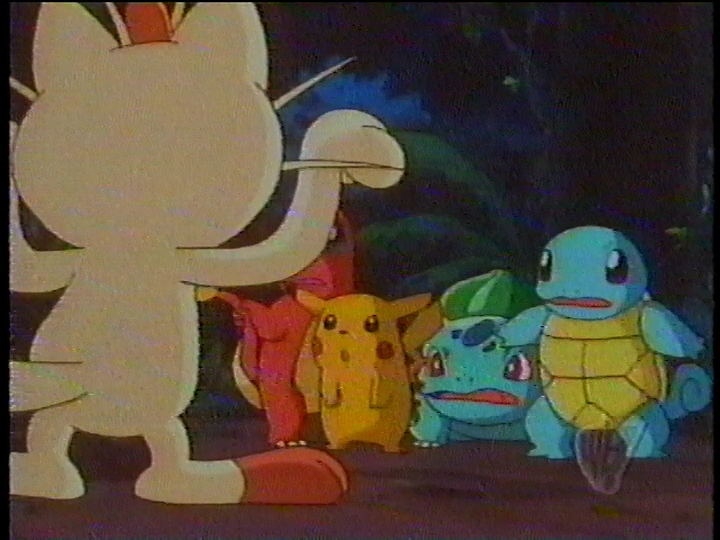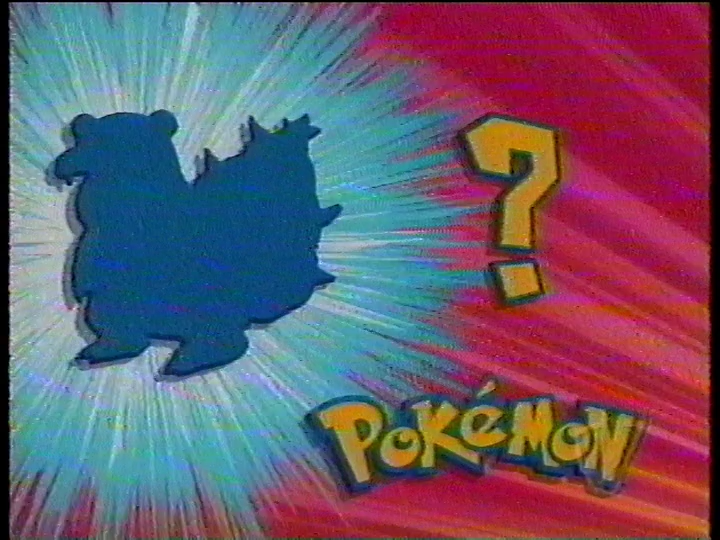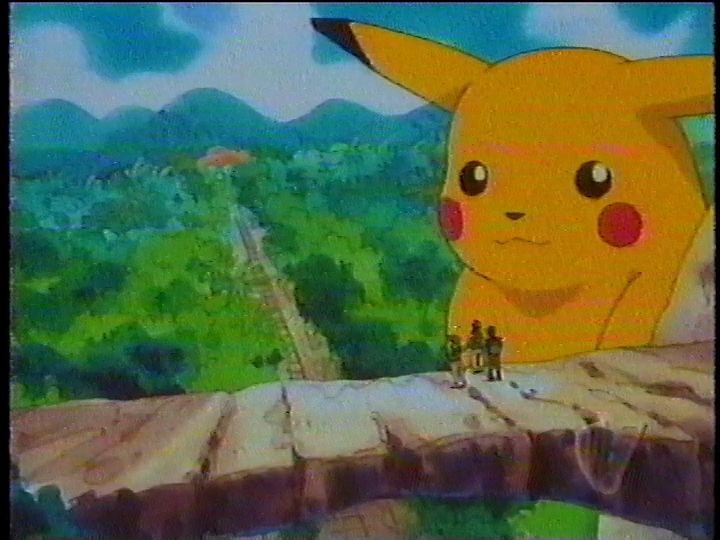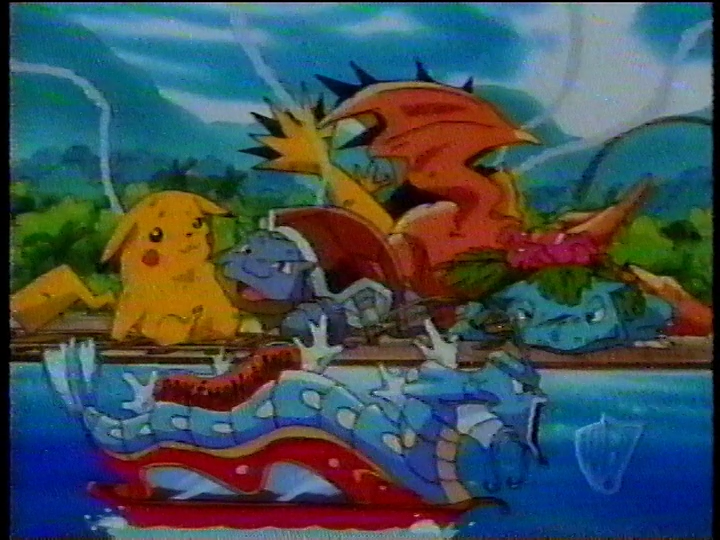 (Hover over images for more info, right-click > open image to view in full-size)
---
Notes:
"Island of the Giant Pokémon" is the 17th episode of Pokémon's first season. It premiered on Japan's TV Tokyo on July 22, 1997 (I haven't been able to find a precise time yet, maybe 6:30 p.m.) and in the United States in broadcast syndication on September 30, 1998. This recording is from an early morning Kids' WB rerun in March of 2000 recorded from KXVO, Omaha, Nebraska's then-WB station.
Here is the official synopsis of the episode as taken from Pokémon's website:
"As our heroes and Team Rocket beat the odds by surviving the sinking ship, they are dragged into another potentially deadly situation when they are attacked by the ferocious Pokémon, Gyarados. One Gyarados becomes many and Ash, friends and foe are swept up in a tornado landing them in various locations on an island. Ash loses Pikachu and the Poké Balls containing Charmander, Squirtle and Bulbasaur. Jessie and James from Team Rocket, who land in another remote part of the island, also lose their Pokémon. Thus both Pokémon and their masters are left searching for each other on this strange island, inhabited by gigantic Pokémon. Where could this island be?"
I have not uploaded the commercials from this airing as of the time I'm making this page, so I've embedded the theme song from this season of Pokémon in its place.