South Park - "Spookyfish"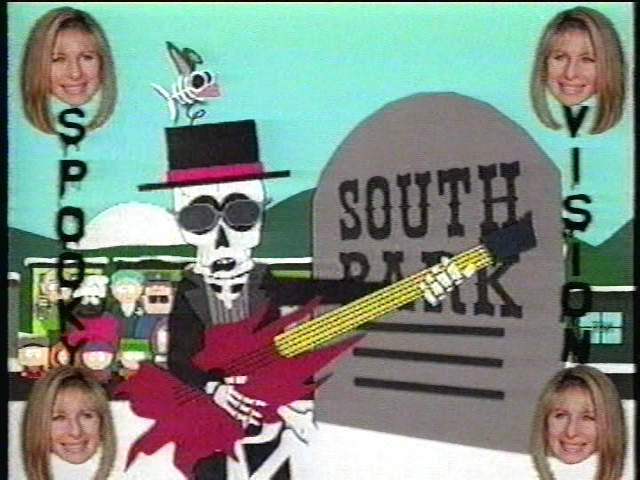 Originally aired October 28, 1998; 10:00 p.m. on Comedy Central
Recorded October 28, 1998; 10:00 p.m. from Comedy Central
---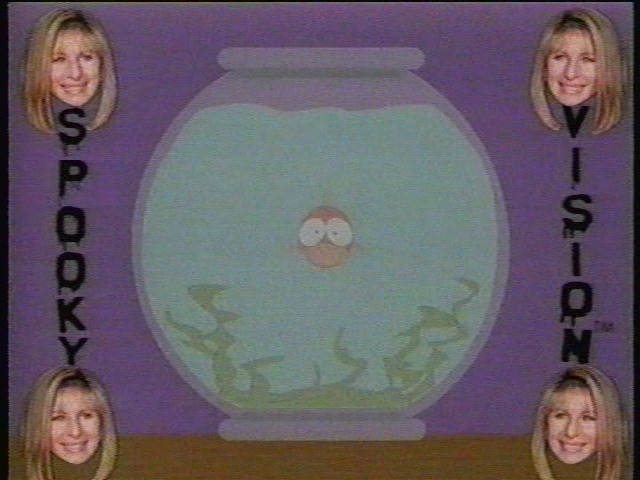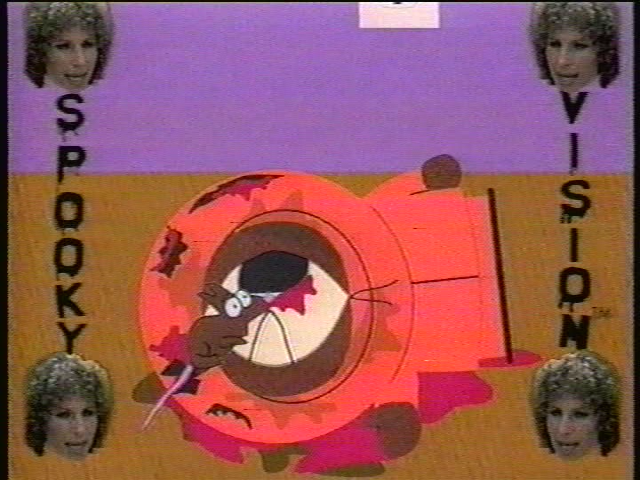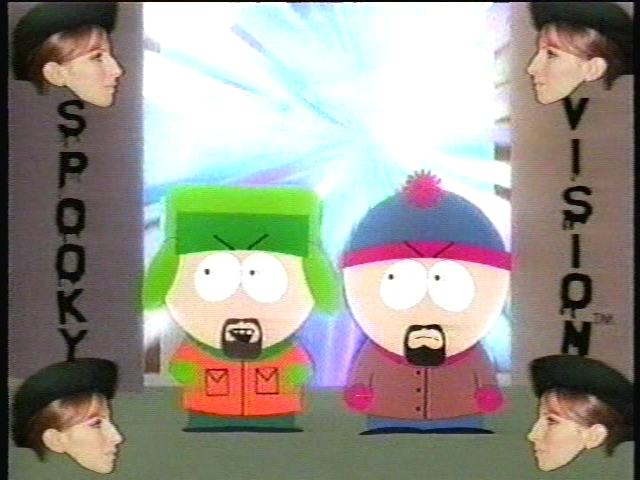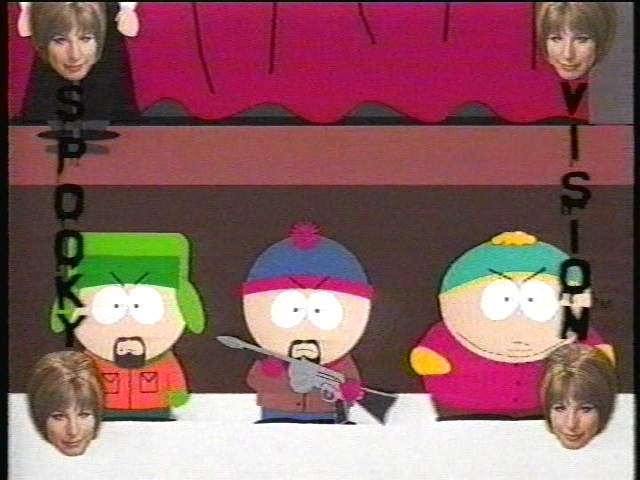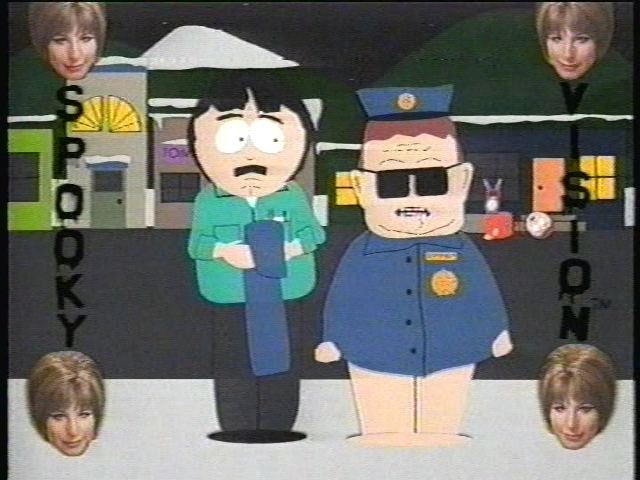 (Hover over images for more info, right-click > open image to view in full-size)
---
Notes:
"Spookyfish" is the fifteenth episode of South Park's second season, as well as the show's second Halloween special.
This recording is the premiere of "Spookyfish" which was promoted by Comedy Central to be shown in "Spooky Vision", which turned out to be the Barbra Streisand border around the episode. This border is still occasionally used in reruns of the episode, but a version exists without it as well.
Embedded are some Comedy Central commercials from October 1998, some of which may be from this broadcast. When putting this video together, I still wasn't 100% certain on what airings were from what dates so I bunched them all together into one mega-upload for the entirety of October. If the commercials from 10/28/1998 aren't in this upload, let me know and I'll try and upload them separately when I can.